Meet Kathy
Business Resilience Strategist, Career Coach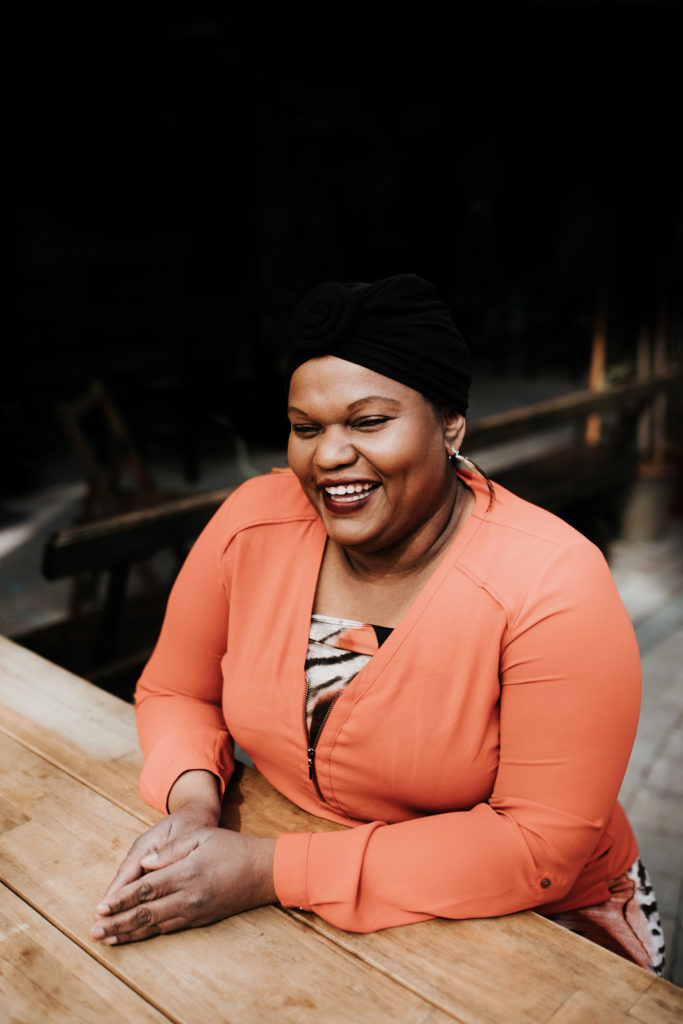 Katherine Ann Byam Business Resilience Strategist Leadership Coach
Katherine Ann Byam (MBA, FCCA) is the wing-woman to your genius, and a business resilience / organic growth consultant. As a strategic partner to leaders,  she helps businesses design and embed effective strategies for responsible brand stewardship, to deliver outcomes that favour a wider stakeholder view.
In consulting she supports sustainable business development, resilience and business transformation projects. She is also a specialist in using Linkedin to generate organic growth and impact.
As a leadership coach, she works one to one with you as you go through any critical leadership changes; career transitions, starting businesses or scaling.
Her aim is to address solutions that consider society and environmental resiliency at their core so that her clients preserve their longevity and a fair return for innovation and ingenuity.
Her brands include Dieple Virtual Services Hub, Where Ideas Launch, Women in Sustainable Business, The Eco-Business Growth Club,  Diep Linked Agency Services, and the Courageous Career Club. 
Green Business Development & LinkedIn Advocacy Testimonials
Your best recruitment tool is always your personal network. I developed mine during my career in talent management and learning and development. I have been so fortunate to meet some incredibly brilliant minds. I first met Katherine Ann Byam, MBA 10years ago. I was blown away by her intelligence and her down to earth approach to everything, When I started Carbon Kapture her podcast where ideas launch was the first podcast I went on. I really hoped one day CK would be big enough to be able to bring that sort of capability to our #kelper family. Today is that day! Digital Transformation Kelper for now but with all that global logistics supply chain knowledge her incredible people and communication skills ... hummm that sure could be useful! Welcome on board Katherine!
Katherine is the real deal. Her drive, energy, support and guidance are incredible. I feel more able to tackle the challenges my business faces with her cheering me on. Her advice is invaluable and she genuinely cares about me as well as as my business, which is hugely important as a self-employed person. Katherine helps problem solve as well as helping steer me in new directions...and even pushes me to get out of my comfort zone which is a huge positive for me as I need that. Also, as sustainability is incredibly high on my agenda, having someone who cares as much as I do is vital to help me achieve my goals in that area too. I cannot recommend Katherine enough to anyone.
I have long come to the conclusion that coincidence is not really a thing, so when I came across Katherine as a career transition coach only a couple days after deciding I would make my own career transition, I took it right in stride.
Having worked with Katherine during her time as a finance professional at BAT, witnessing what she has accomplished since then in igniting the entrepreneurial spirit in so many across the globe is truly impressive. Doing this in a fast paced virtual environment that is not always sympathetic to "newbies" is a testament to what she is all about. Guiding persons from all walks of life in identifying creative ways to find a voice while building personal brands that deliver the outcome they seek.
My "Wingwoman" as I call her, delivers a level of service and support that gives you the confidence that someone trustworthy is in your corner. Someone who will do what is necessary to ensure you have the correct tools to give you that PUSH in your career transition, actualisation of a new business idea or tips on curating that online presence that is dressed for success.
I recommend Katherine unreservedly.
Katherine really took the time to find out about me and my businesses. She dug deep into the marketing strategies for my businesses and personalised the insights she gave. I have spoken to other LinkedIn professionals in the past and they have always used a "one formula for everyone" method, simply sharing details of best practice but not really linking a proper LinkedIn strategy to the rest of my business marketing methods. I think anyone that is looking to fast track their success and maximise the impact on their business via LinkedIn should definitely speak to Katherine.
Positive Impact Career Coaching Testimonials
Katherine and I met in 2019. She introduced me to the concept of coaching. Helping me untangle a ton of misconceptions and assumptions I had about myself and the environment I worked in, Katherine had a huge impact on my personal life and career. What really made Katherine stand out is how quickly she and I built up a system of trust. Coaching can be a very personal process, and slowed down if either party does not feel comfortable. Every session, I was impressed with just how much she retained from our previous conversations. It was then I realised Katherine really had my best interests at heart, and I could relax. Full recommendation to anyone who is on the fence about coaching, it is worth it with Katherine!

Katherine has been providing me with career transition coaching. There are three aspects of Katherine style, which I really appreciate.

The first is that she comes with a tried and tested approach, template formula. What this does is it gives you confidence that you can hit the ground running, that you don't have to wait for multiple sessions before you feel as though you're progressing.
The second is that she is incredibly flexible. She flexes her style to suit your style, which I find very important. She goes and does the research for your personalised situation. So for example, she reads, books listens to podcasts follows influencers in your network, in order to be flexible in the way in which she coaches your situation.

Thirdly, which for me, is the most important aspect. I feel and I've never felt this before with a coach but I feel a Katherine is my partner. We're on this journey together. At the end of every session, we both have actions, we both hold each other accountable.

Anywhere I get to on this journey, the success will be a joint one. So if you're thinking about a coach, whether it's for transitioning into a new career, whether it's within your current career, what you should do next, or if you are thinking about that entrepreneurial journey or are already on that entrepreneurial journey, I would highly recommend Katherine she is she's pretty exceptional.

Already at that time I found always very inspiring talking with her about matters which concerned human behavior in corporate world. Katherine is a very serious and strong professional, her passion comes through at the first encounter and her curiosity for learning and self improvement is a constant in her life. With all her background, her knowledge and her attitude she is the best person to go to for advice and support in critical moments throughout your career!
We recently hosted Katherine as a guest speaker at The Techy Accountant submit and her delivery was flawless. She came prepared and her materials regarding career coaching were unconventional and practical. She also demonstrated she has wealth of knowledge when it comes to business management. I look forward to more collaborations with you. Thank you once more, Katherine for making the summit a huge success.
2021 ESG Consulting Training (HE Burns – ESG/ CSR Consulting)
2021 Sales & Business Development Training (Opulence Events)
2021 Public Speaking Training (IATQB Limited)
Certification: Building Invincible Companies Virtual Masterclass (Strategyzer 2020 with Alexander Osterwalder)
Certification:  Business Sustainability Management (Cambridge 2019)
Certification: Digital Disruption Strategies (Cambridge 2019)
Neuro Linguistic Programming (Pegasus NLP 2019)
MBA Distinction  : Innovation Management (GEM 2017)
ACCA  : Qualified 1999, Membership 2001, Fellowship 2007
Nationality: Dual, British & Trinidadian
2019-2022: Enterprise Leadership, Consulting & Coaching (Private Limited Company)

2012-2019 : Business Transformation Risk & Change Management (FMCGs)

2007-2012 : Internal Audit, Risk & Controls  (FMCGs)

1997 -2007 : Finance & Accounting  (Banking, FMCGs)
Lived in Costa Rica, UK, France & Trinidad and Tobago.
Worked with more than 150 Nationalities to perform various organisation roles.
Volunteer on the Green Innovation Steering Group (UK)
Sponsor – Carbon Kapture Kelp Farming Hackerton 
Community Lead for Women in Sustainable Business on Facebook
Founder – Courageous Career Club – Youtube Channel Celebrating Bravery and Positive Impact
Book Me to Speak or develop your teams