Data consulting
Define your roadmap to being data driven
Data development
Focus on your core business and let us build your data manipulation pipeline, reporting and visualizations.
Research and development
Use AI to leverage your data to solve your main business problems and find new opportunities.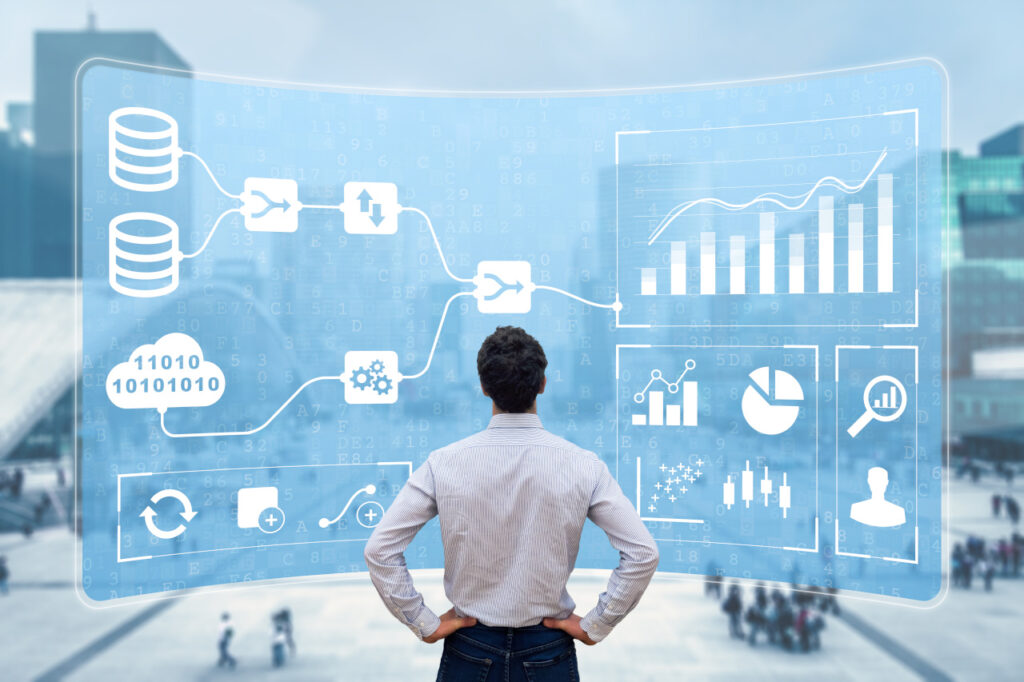 Automate your data manipulations
Save time from endless downloads and manipulations:

We automate your recurrent data extractions and manipulations so you can achieve:
Cost reduction: free up your users' time

Improved quality: eliminates the risk of errors due to handling and or integration


Better decision-making and responsiveness: users quickly have results and focus on the insight, decision and action
Go further than the traditional commercial or financial indicators!
We analyze your data, design and develop your dashboard and visualizations to:
Find and explain the factors that can positively or adversely impact your business so you can act.
Benefit from real-time information workflows to manage your activity
Communicate relevant results in the clearest and most effective way, to users, your customers or other key stakeholders.
Predict to anticipate and act
Leverage your past data with machine learning, act today to transform your future.
AI is not a financially inaccessible technology, and you don't need to have perfect mature processes to benefit from it's insights. Contrary to what many businesses think,  AI is a set of techniques that you can benefit from to solve many business problems or improve the experience of your employees or customers.
We offer tailor-made solutions to make the most of your data, and respond to your business issues such as improving your sales forecasts, anomaly detection, process analysis (process mining), and more.