Where Ideas Launch
The Podcast for the Sustainable Innovator
"Our biggest challenge in this new century is to take an idea that seems abstract – sustainable development – and turn it into a reality for all the world's people" By Kofi Annan
Download Where Ideas Launch The Podcast for the Sustainable Innovator on any of your favourite podcast streaming channels
Want to be a part of the movement to save our planet?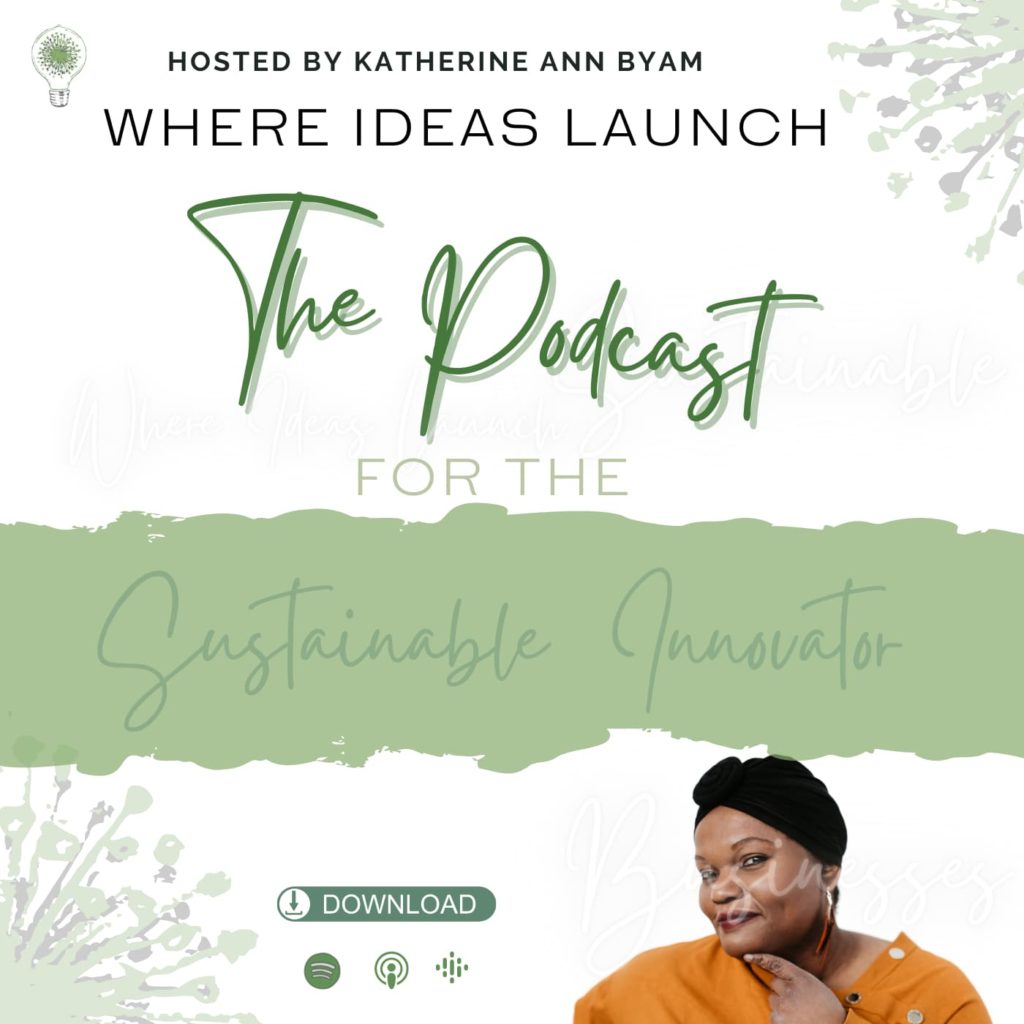 Our guests are diverse, from entrepreneurial startups to educators creatives and strategists, all sharing a purpose, to drive sustainable innovation to new heights.
Do you want to join the line up for this exciting new show? Sign up here for the resources to help you be a great podcast guest – and to schedule your talk with Katherine Ann Byam – Host of this show.
About the show.
Season 1 and Season 2 explore the sustainability topic through the lens of education, advisors, and practitioners, who are supporting major corporations with their sustainability pivot.
It also taps into new digital first and sustainable first businesses launching and scaling to relevance quickly in the face of the world's challenges.
Season 3 digs into the start ups and micro enterprises, and how to build sustainability into every decision for business development and growth.
Season 4 explores COP26 and what we can learn, actions we can take, and ways to support. It will also discuss who to deal with the impact of the transition, which will result in some stranded assets along the way.
Season 5 is coming soon!
Explore the show via the podcast homes above, or check out the dedicated website.