How to build an authentic transformational course that adds value to your community.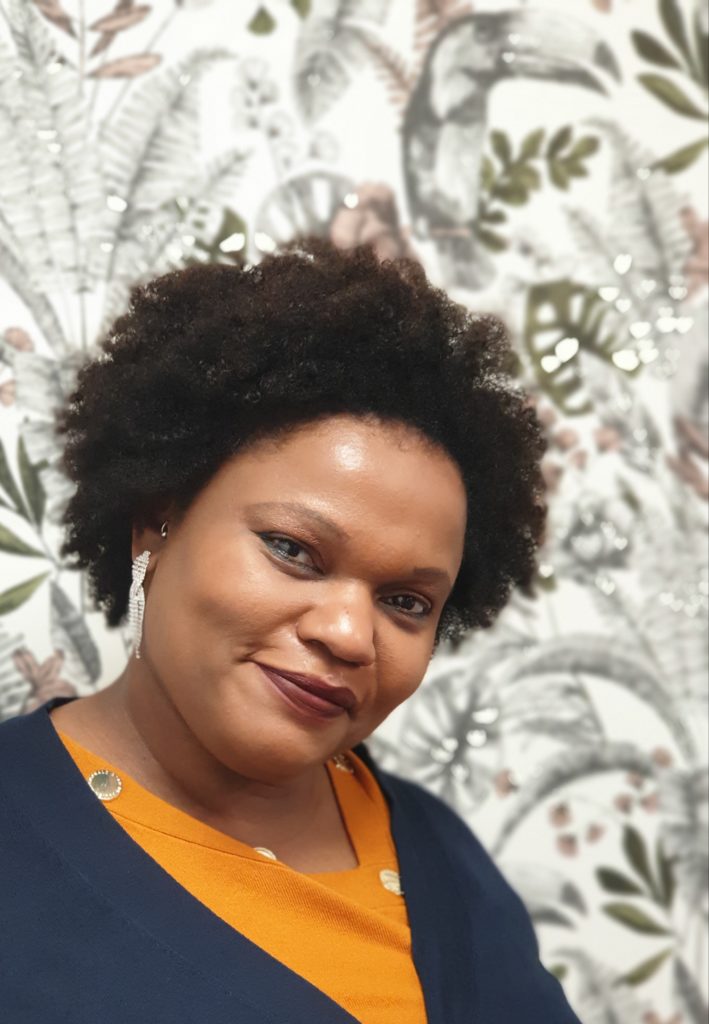 Backstory.
When I incorporated my business back in Feb 2019, (The same week I jumped in a plane and flew down-under for 2 months to recover from corporate soul destruction), I always knew I wanted to create a training masterpiece. I even baked it into my company's name: Dieple Consulting & Training Limited, so that the intention would remain top of mind.
It took some time to learn and a global pandemic of epic proportions to really get moving. I remember when my coach Lisa Johnson said to me: What are you good at? And I thought – to be honest, it's tough to choose! I've done so many things, Accounting, Internal Audit, Supply Chain Logistics, Risk Management, Project Management, Change Management, Capability Development, Continuous Improvement, Reporting and Analytics… I think she got exhausted before I made it to number 3 on the list.
Then she told me "what do you like doing, that you are truly exceptional at. No one else can do it as well as you can?" and I thought beyond coaching my deep skill is learning. I didn't know at that moment how I would turn learning into a course, so I leveraged my #3 strength in creativity to figure it out.
First Skill, then Use Case.
In what situation is rapid learning incredibly valuable? Actually, every modern-day job. Modern-day Tech obsolescence is accelerated, and the world is increasingly complex. I remember listening to a talk by Linda Hill, who said we all need to be Ts. We need to be deep in one thing, but broad across everything else. That change requires a heightened level of learning agility and curiosity to thrive.
So I got to work on my course "I am the change – A strategic career transition project" to help people deliver more powerfully on their career evolutions.
Know the market.
Today perhaps the foremost authority on career transitions is a book by Michael Watkins called the first 90 days. I read this book back in 2006, and built my career upon it, along with a few other classics such as The Seven Habits, First Break All the Rules, Now Discover your Strengths, Execution, The Coaching Habit, and a myriad of other outstanding titles that have followed it. What's different about my programme is that you get to build your plan as we go, tailored to your needs, and matched to the reality of our current global challenges. It goes beyond match strategy to the situation. It gives you the tools to assess the culture, psychological profiles, levers, and methods to make a deep impact beyond your current network.
What I see some executives doing these days is ridiculously flawed. They build their networks based on sand and not substance. The walk into the office and leave their integrity at the door, calling it business. The problem with these strategies is that it leaves you in a permanently heightened state of stress – what if I'm found out to be an imposter? And creates an environment for increasingly devious self-promoting measures.
There is another way, thank goodness. There is a high road that never fails to deliver. Think about the foremost authority in any discipline that you follow. Why do you follow them? I will give a few examples. Seth Godin. He is a creative, a phenomenal thinker who speaks and spouts value with every single sentence. I follow him for his quality. I am sure you have your remarkable leader. The one you wish you were, or desire to model yourself after, but your environment makes you question such ethics and high moral qualities as a standard. Keep that leader in mind, because there is a lot we can do with models when we create transformational work together on this course. Check out I am the change – A Strategic Career transition project here.
Marketing is a long game.
Marketing your signature course is another fascinating topic. I started marketing this course without ever calling it by name in June when I released my course on productivity. The calm amidst the chaos, my productivity system became the lead-in to this programme. This is because the more executives I spoke to, the more apparent it is that people are overwhelmed. This is particularly prevalent in the senior middle, one away from the top of their organisations who carry the burden of the poor decision making at the top. The trouble with such overwhelm is that it gets in the way of quality decision making throughout the organisation. So building strategic career transitions had a pre-cursor, an entire course on productivity, which is available stand alone, or as a package with this course.
Test, and adapt.
 Building the course started mid-April and still has not finished. I tested it with a beta launch in July with 2 COOs, an Ops Director, a Senior Programme Manager, A CTO, a former VP and a former group head of risk, with a 9/10 net promoter score. I knew I was on to something. But the full course still isn't complete, and will not be until I have all the participants in. A vital feature of a coach-led course is to tailor the message to the audience, and that requires knowing your audience.
Acknowledge your fans.
I look forward to serving you in this course link here. As a fan of my work (I know this because you've read this far), please use this discount code on check out for £100.00 off. Use GIFTITFORWARD100.
I look forward to serving you in a few weeks time!