Pre-word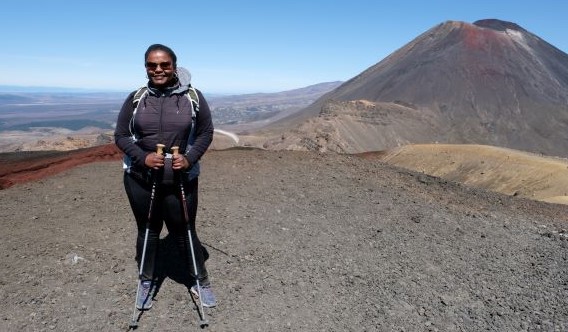 According a report from linked In (Graff, 2017) The number of small businesses within the UK has grown over the recent past and is predicted to continue to grow. The reason for this growth has been cited as restructuring in medium and large enterprises, particularly in retail and financial services, but across all industries with only one current exception, health care. Between 2016 and 2017 in this linked in report, the number of private companies of less than 10 employees increased by 13.4%, entrepreneurs increased by 6.4% and independent business consultants increased by 5.8%.
Learn from others, it's the humblest of beginnings
Starting a business on a shoestring budget is no simple task. Less than 5% of all start ups survive their first year. But finances are only the second most common cause of failure, based on research by fortune magazine (Griffith, 2014). Instead it is something far more insidious and often missed by the founding teams; a lack of market demand for your service or product.
The reality for start-ups is harsh and unforgiving. You are plagued with many unknowns, and need to make decisions about the right team, the right segment, your competitor's likely responses, your possible pivots, your business model, your marketing plans, the specifics of your product or service, and your cost & pricing among others.
Before starting my business, I identified that my MBA and my experience as an auditor and internal controls manager would serve me well as I created my plans. I also considered that 10,000 hours of accounting, 10,000 hours of Operations & Supply chain, and more than 10,000 hours of leadership and strategy would be enough to craft a successful and future proof business plan. This level of self-adoration and ego only gets you so far though, because it is precisely the things you don't know and ignore that make what you do know almost irrelevant!
Find your Ikigai, it's the food of your life
The first business of start ups is finding the ikigai, for yourself as a solopreneur, or as a team of founding partners. Ikigai is the Japanese term for the sweet spot. It's the intersection of the stuff you know, are qualified to do, what you love and want to achieve for your life, with a strong dose of what the world needs and will pay for. This last bit is the stuff of potential success. You must determine what problems need to be solved from your target customers, and which of these problems lie within the expertise of your team. Then you must design your product or service to meet these needs. Once you have this, you must crash test it, over and over again.
You can learn by doing, or you can proactively manage your risks
The basics of risk management and project management suggests that we should then anticipate everything that can go wrong and either eliminate the risk, remediate the problem, alter some parameters, accept the risk, or, the one all founders least want to accept, scrap the plan and pivot.
There are few solopreneurs or small start up teams that know everything there is to know about everything. You would be relying on luck if you thought you could build a start up on your own or with a small team while at your kitchen table seated at your dinning table. Instead of luck, perhaps its more reliable to identify all the skills you lack and aim to fill them by extending your circle. Your circle should include the following:
1. A digital marketing expert
2. An engineer
3. An Accountant/ Financier
4. A competitor (preferably one with a different current market scope/ target customer!)
5. A lawyer
6. A supply chain expert
7. A project expert
8. A creative
9. A prospective customer
10. That family member who always doubts you, and his or her opposite number. In other words, a doubter, and a believer.
If you have some but not all of these roles, then its wise to ask experienced members of your extended new product or service team to act as if they were … (the missing roles). This is actually a nifty NLP technique known as the panel of experts (Connolly, 2018). It will not be as good as having the original, but you will be surprised at how close it comes to guiding your perception of risk.
After crash testing, your workload can be expected to have increased at least ten-fold, and your launch plans are likely to need adjustment. If not, then you probably have not had the right experts. This is where the cashflow becomes important. You will find that your to do list will have a few categories that match Rory Vaden's focus funnel (Vaden, 2015).
1. That which you should not do at all. ELIMINATE/ IGNORE
2. That which is routine and repetitive. AUTOMATE / INVEST
3. That which you do not have the skills to do, but can outsource DELEGATE/ ACCEPT IMPERFECTION
Then we come upon the grey space. It's that which you believe you are uniquely qualified to do. It can also be that which you do not have the skills to do, but cannot outsource due to cost, or confidentiality, and as such you need to learn how to do. So, guess what? Everything here becomes things that only you can do, so you must decide on their relative importance and urgency.
4. That which you and only you can do, and need to be done now PROTECT, CONCENTRATE
5. That which you and only you can do, but can wait PROTECT, PROCASTINATE
It should be clear after categorising your tasks, what you need to focus on and what your new timelines look like, but you are not finished yet. How will you manage all these tasks? How will you provide quality assurance? How will you incorporate learning as you go?
Start Lean
For the past 8 years, The lean start-up (Ries, 2011) has been the bible of entrepreneurs the world over, as it provides a clear road map on how to test and measure your venture. Not everything is applicable to products and services a like, but if you were limited to only 3 things to take from the book, I would recommend these 3; Test, measure, and adapt.
Testing requires a controlled environment where early adopters of your product or service can provide you with feedback, well before you are ready for a wide scale launch. You can test various things. Your business model, the product or service features, customer behaviours and needs, sustainability, pricing. Once you have set this up, you must have a set of metrics to measure what The lean start up refers to as your innovation accounting, or the numbers that will tell you whether your plan will be a resounding success or requires adaptation. The last thing you need, is to be responsive and adapt, and be aware, that adapting can be a full pivot.
Founding a start-up is more about what you must learn than what you already know. The more open you are to the process, the easier it will be to take advantage of the opportunities when they arise.
References
Connolly, R. (2018, March 01). Pegasus. Retrieved from Pegasus NLP: https://nlp-now.co.uk/wp-content/uploads/2018/03/NLP_Core_Skills_information.pdf
Graff, J. (2017, July 13). Linked In. Retrieved from Linked In: https://www.linkedin.com/pulse/britains-professional-entrepreneurs-driving-force-behind-joshua-graff/
Griffith, E. (2014, September 25). Fortune. Retrieved from Fortune.com: http://fortune.com/2014/09/25/why-startups-fail-according-to-their-founders/
Ries, E. (2011). The Lean Start Up. London: Portfolio Penguin.
Vaden, R. (2015). Procastinate On Purpose. New York: Penguin.