Virtual Services

Data Cleansing

Data Analytics

Strategy Hub

Digital Roadmap

Risk Assessment

Innovation Design

Business Models

People at Work

Career Design

Key Transitions

Shared Value
COVID19 has been game changing for everyone, and the after shocks are still happening.
You need assurance that your the investment you make will provide a return. Our digital transformation solutions are bespoke, and therefore guranteed to make a positive impact.
We start from where you are, and adapt from there, to enhance your business performance.
What we bring to the table.
Get in touch to find out more.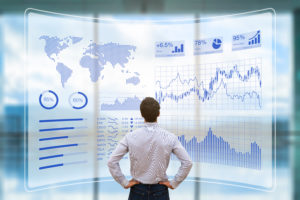 Implement machine learning algorithms to identify trends and create visual insights
Clarify, interpret, recommend and design and implement targeted solutions including process automation.
Cleanse and transform your data to improve quality and reliability for further analysis.
Business Process Optimisation
Sustainability, Resilience and Strategy
Blending the future outlook, business models and strategy to develop road maps and project pipelines
Support the culture definition development and transition to deliver sustainable outcomes.
In 2020, we kicked off projects on a journey toward interpreting the data we extracting from our multiple systems at Ferring International. We reviewed many suppliers, and tenders, including one from Dieple Consulting. What was remarkable about their service offer is that it was tailored specifically to our needs, and free from license fees; making it much easier for them to demonstrate the value of their machine learning solutions to our business. The solution they proposed would reduce our current analytical results considerably. Christophe displayed great intuition around our data, with the skills to translate our business need into IT requirements for the extraction process, and then convert that into an analysis that demonstrated real process understanding, as well as statistical skills. It was a pleasure to interact with Christophe and his team on this, and we look forward to working with him and the team in the future as more opportunities present themselves.
Katherine and Chris have recently assisted us see the wood from the trees! Katherine and Chris have recently provided invaluable advice and insight into a technology transformation project that our group of businesses is embarking on. They have demonstrated an exceptional ability to understand a set of challenges and come up withtangible objectives and criteria to benchmark or decision making against. I would encourage any business owner to leverage Dieples expertise and years of experience in solving and delivering transformation projects.
Which Path Fits Your Needs Best?
We accomodate time for pre-scoping and discovery before we commit to working with you. This is complimentary in our service.
With Compliments
Reasonable Pre-Engagement