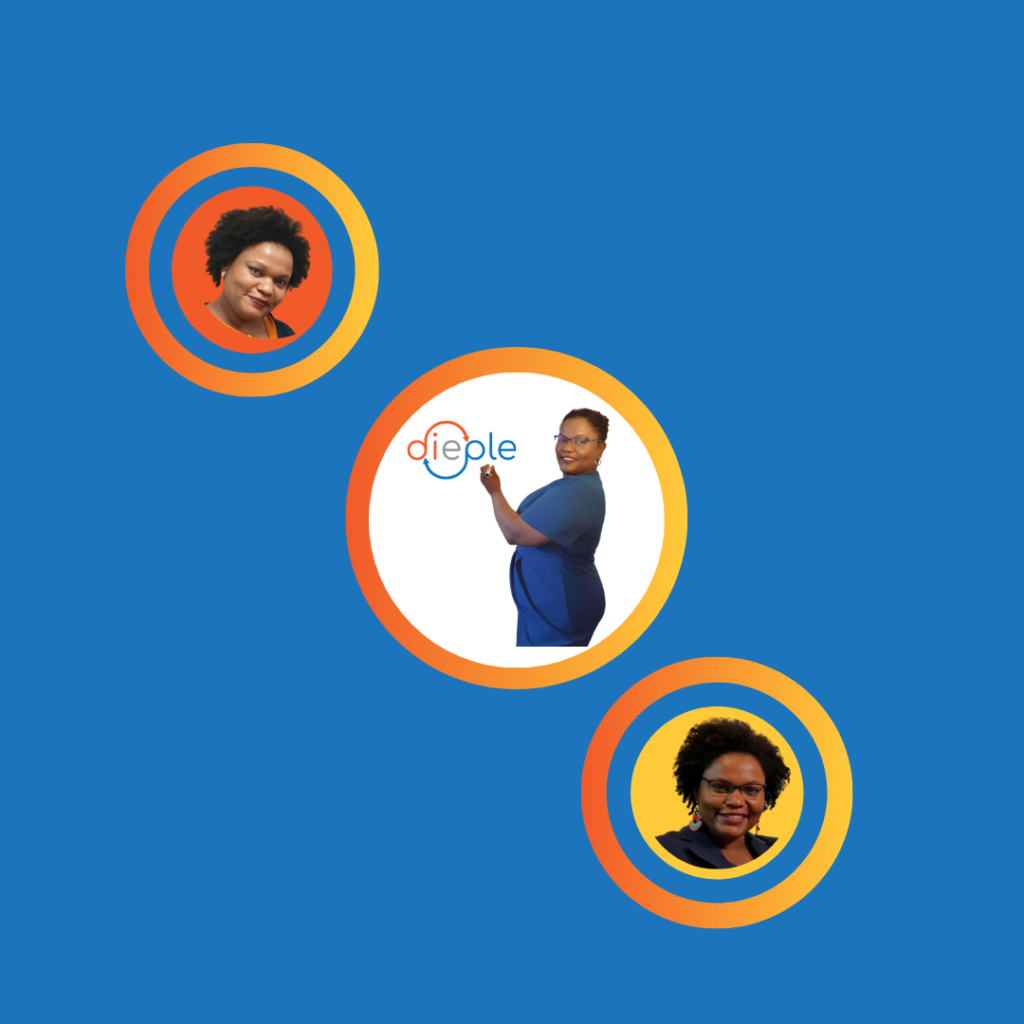 Flashbacks to former brilliance.
It was September 2015, and my MBA class was just getting started. We were asked to elect class representatives. The only swiss in the building nominated himself as the neutral (well played my friend!) and nominated me as the happy, laid-back Caribbean girl as he described me to represent the group. Little did he know that there is very little laid back about me, beyond my demeanour.
I discovered how "maternal" I was capable of being with the work of being a class representative. I dealt with everything from classmates running out of funds, to including those who felt excluded. I challenged the school administration at times or the class body at other times. I even found myself giving late-night lessons in Accounting to half the class (a past life skill that I still happen to be good at), hosting the cohort for parties at my suburban flat, or taking trips with them.
Coaching to Lead
This was the first time in my long career that I thought of myself as a coach and not just a leader, although it is the strength I was most recognised for; every job I've ever done. It had never been the thing I was paid to do. Coaching was always something extra.
As an international audit manager, for example, I had the challenge of corralling new teams into symbiotic working units in a few short weeks. I did this on assignments in countries I hadn't been before, with teammates I'd never met before. I delivered every time, with great business results and deep, lasting friendships to this day.
Influencing hundreds, then thousands
When I returned to my employers after that study sabbatical, the coach in me was amplified. I took on the most prominent role of my career to that point, Regional Capability and Continuous Improvement Manager, with indirect responsibility for 157 planners and managers, and more than 400 on the broader business working with my cross-regional peers.
It was all at once an exhausting role and an exhilarating one. I assumed the responsibility (given or not) of shaping the mindsets of people 3 grades more senior than me in the organisation, as well as those 4 grades junior to me (Yes, the organisation had this many layers). Beyond the mindset were the method and the process, as well as influencing a more beneficial agile structure.
What I realised then is that the bit that got me energised in the morning and committed to the process for long hours at night was the responsibility I embraced to impact far more people. I was already impacting hundreds, why not thousands, or even more!
By focussing on this particularly amplified strength of mine in coaching, I could really make my contribution a transformative experience for many.
Championing the Courage to Change
The courage to turn away from my long-standing employer didn't come by chance. I wasn't satisfied in the last few months with several things, not least of which was my own response to experiencing dissatisfaction and managing it. I stopped paying attention to my health, I never slept, and I had no time to spend with my partner, family, or friends.
I began to work with my first personal coach, Vivienne when things became rocky for me. Her non-corporate approach and philosophy were soothing, and exactly what I needed at the time. I'd visit her in Parsons Green, then spend the rest of my afternoon in London sitting at a cubicle at Pain Quotidien, sipping the most delish hot chocolate milk, listening to classical music and writing in my journal.
I run a consulting firm today because one of my greatest lessons in a career of coaching and serving is that to "get" your client, you must "get" your client. In my consulting company, I directly work on solving my clients' challenges, with a focus on the problem of digital transformation, because this is where the mindset is most important.
With a data scientist and former CIO as a business and life partner, I can deeply understand the challenge my clients face and experience what they are experiencing, empathising and encouraging them to make the changes.
I offer a "Done-for-you" service with business consulting, and a "Done-with-you" service in one to one and group coaching courses. I also have smaller DIY offers with evergreen courses on my Thinkific platform.
Breaking the corporate bond
What I no longer had, however, is an audience. In my corporate job, I had a prominent title, held the influence of the top executives in my area, and had significant sway in the talent process, because I was the one spotting everyone's mindset potential. This all went away once I left, and I needed to establish a new identity with a new audience.
This was the beginning of something transformational for me. Vivienne then introduced me to Reg Connolly at Pegasus NLP. I'd heard about NLP, and everything I'd heard had been negative until I met Vivienne and Reg.
What I was learning from them is that NLP was the single most powerful system for training your mind to deliver on your dreams and desires. I learned how to identify my own patterns and critique them, then how to alter them to help me achieve what I wanted.
I also began working with another coach, Lulu Minns, who helped me reconnect to my feminine principles. I hadn't realised how much of myself had been suppressed as I focused on getting the results in my corporate life.
When I walked away from my 20-year corporate career, I walked away with certainty, I would make it as a coach, but not a great deal of practical strategy on how to build a service business from scratch, despite holding an MBA rich with the theory on the topic.
Failing fast failing often.
Nothing about getting started has been easy. The 2 most essential skills as an entrepreneur are sales and marketing, and I was good at neither. Telling myself, "I'm not good" and not doing anything about it however would hold me back.
I had a massive limiting belief. Everyone hates a salesperson; therefore, I shouldn't sell.
In 2020, I made the decision to get beyond my no sales wall. I went out and started a round of 353 rejections. I talked to ex-colleagues, complete strangers, I used LinkedIn, called on the phone, wrote emails, sent What's app messages, spoke to friends face to face, attended networking events, spoke to my accountants, my lawyers, so many people.
Beyond the 353 rejections, I used ads, messages, posts, other forms of social outreach. Thousands saw my words. Thousands read my content, but definitely, thousands did not engage.
Every interaction that didn't deliver the outcome I expected was another data point that would lead me to the result I wanted.
The Success Road Map
Every failure brings you closer to success. Amidst a global pandemic, we signed our first long term consulting client, beyond short-lived gigs and 1-day advisory jobs. I didn't succeed by skill, I managed my determination. Now it was time to onboard the skills.
As a coach, I've worked with or am working with more than 40 clients, in group coaching programmes or one to one. In the beginning, most engagements were free. Getting the "business" of coaching right would require me to make yet another transformation. I invested in a business coach, Lisa Johnson to help me with the strategy, mindset and methods of engagement and selling.
During the pandemic lockdown period, I spent hours working through her workshops, courses and videos, observing her every move, and decision, following her methods and processes. What struck me about Lisa as a business coach is her authenticity, honesty, integrity. She was selling with grace during the pandemic, leading with empathy during the BLM movement. I felt then, and continue to believe that my investment in myself with her programmes will continue to bring health and wealth to my business without any compromise in my purpose.
Converting your dreams into reality.
None of this would be possible without first the dream and the burning desire, then the acquisition of new deep personal skills. I will tell you now. You can get everything you need to know about anything online, there are no secrets to success anywhere. Most of the knowledge about how to succeed has existed for decades. You can read blogs, watch youtube videos, take free courses, ask questions in groups, read books. To be honest, I do all of these things. I follow the top 50 thinkers on the planet. I read their books, their posts. I engage with them, ask them questions. All of these methods are effective, but they come with a significant time price and extended periods of anxiety and doubt in the process.
I've worked with coaches through these critical stages of personal transformation because it accelerates my results, and focusses the independent research work that I do. I do courses for free, read books on my kindle, and I journal to mine my own data. These strategies make me a phenomenal coach in my own right because I am relentless at learning and am a willing sponge, and simultaneously a creator.
What I learn, I teach. I no longer feel uncomfortable about selling, because what I offer most of my clients cannot do on their own. I listen, I learn, I curate, and I craft my messages explicitly tailored to what my clients' need.
As my newest sales coach Jade Jemma reminds me, Jeff Bezos doesn't cringe as he raises his wealth by billions during a global pandemic. Elon Musk and Warren Buffet aren't feeling icky about their investments either. Instead, they are all passionate about their products about their skills, and about the transformations they provide.
On the subject of passion, none of these guys has anything on me. I want to change the world. I want to impact millions. I want to transcend the idea of work and inspire my clients the same. On the subject of selling, I am still learning, with the certainty that I have the resources support and consistency that it takes. You can't impact the world without first caring for yourself. It's the classic "place the mask over your nose and mouth before attending to others in your care".
A solution to every problem
I've been working with a new client in the US. She is on Furlough, and she doesn't know what's going to happen next in the entertainment industry. She couldn't afford to pay me, and I don't refuse people who ask for my help. So we came up with a solution. We now swap services. She provides Virtual admin services for me, While I offer coaching services to her so she can grow her own virtual admin business.
Passion, profit, purpose.
I believe I have a personal responsibility to the 17 Sustainable Development Goals. They are a lot to take on. I believe that responsibility means I must stand in integrity and always deliver a high quality of service. I must be authentic, in my communication with others. I must take care of myself en route to taking care of others.
Transcending Work
I have transcended work in my business. There is no task that I do from the back office to operations to sales and marketing that I do not now love and execute with passion. My collaboration partners and my life partner don't understand how I "work" so much without getting tired. I do.
It's Because it's no longer work to me.