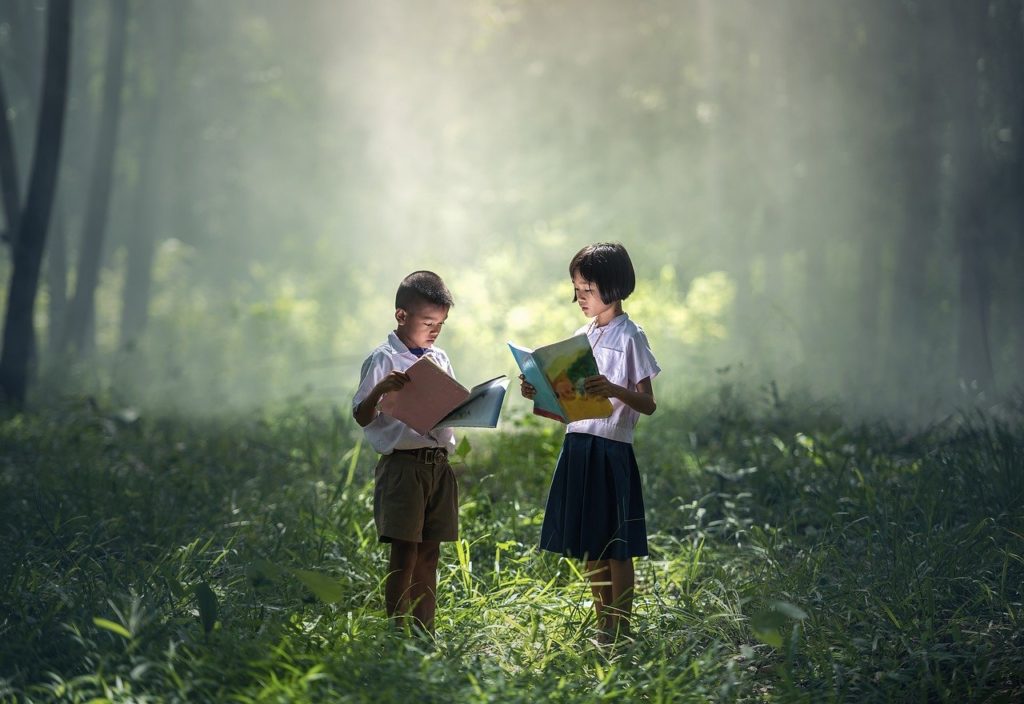 The human of the future is a polymath. They can understand the elements of multiple disciplines to create and innovate continuously. Their thinking is open; they continually explore their understanding of themselves, the world around them, the universe, the multiverse.
The change is already taking place. In the past few weeks, I had the pleasure of immersing myself into a community of the best thinkers in learning and development across the globe.
After attending #LT20UK, I consumed copious episodes of the podcast Learning is the new working form the Learning Futures Group. What many of these amazing people have in common is polymathy, an understanding of science, technology, design, psychology, sociology, history and insatiable curiosity. They are directing their minds and passion at the problem of scaling and accelerating learning.
Let's unpack this in context if we can. We live in a society increasingly altered by the unrelenting force of artificial intelligence on the one hand, and by climate change and global warming on the other. Such a community has an incentive to change itself if survival is its predominant drive. Learning STEM subjects (Science, Technology, Engineering & Math) certainly helps us embrace the opportunities and tackle the challenges, but these will not sustain us alone. Of increasing importance are other skills such as arts and design, motion, history, culture and geography.
Their early-stage online presence enhances our children's capacity to acquire new knowledge and skills. With a robust and adaptive curriculum within and outside of the school system, we can provide them with sufficient rounding to build their learning agility. In the developing world, mobile technology has helped many societies leapfrog in their evolution. In some ways, solutions for learning and innovation can take place even faster in specific contexts and domains.
As health care improves and lifespans increase, we need to ask the question "So what about the adults? Ageing societies are finding there is an economic interest in remaining in the workforce for longer. What can we do to enable them to contribute beyond the structural shifts that are taking place in employment?
At the World Economic Forum, they acknowledge that there are phases in the skills evolution. There are job roles today that will need new skills tomorrow, yet those new skills may no longer be relevant in a couple more years. In previous industrial revolutions, skill transformations took decades. Still, the pace of change brought about by the tectonic technology shifts demands new skills now.
What can we do?
The National Endowment for Science, Technology and the Arts (Nesta) has recommended some courses of action to the UK government including making access to the data on relevant skills needs, and incentivising adult learning through providing the time and funding. The World economic forum recommends greater collaboration between the private sector and governments to support the skill transformation.
Recommendations at Policy Level
The 4-day work week.
It's time we moved to a 4-day work week; phased in aligned to the productivity growth brought about by an increasingly automated workplace. The benefits of productivity need to be shared between organisations, consumers and employees, to gain three levels of societal benefits. The workforce will have more time to exploit knowledge acquisition and maintains a level of financing to support the time investment in learning.
Recognition of alternative sources of learning.
Adult learners are hardly re-entering the school systems to learn; their reskilling takes place on the job, or online from various sources. Certifications and licences need to be acknowledged across multiple platforms and in the workplace.
Diversity and Inclusion.
More in-depth work is needed on diversity and inclusion in the workplace. Minority groups, women, and a growing sense of ageism are still presenting real barriers to equal opportunities.
Recommendations at Individual Level
Explore your options.
There are vast quantities of online learning resources and technologies widely available, some free, or at relatively low cost. Some sites include Coursera, Udemy, Edx, Youtube, Khan academy, Linked in Learning, doc.Microsoft.com, AI4all, to name a few.
Understand where your current job is going.
We need to break down the glide path of our job role in time horizons: the next year, two, three years, can help you plot a course of priority areas to begin your learning journey.
Upgrade your learning agility.
This implies becoming more flexible to new ideas and drawing insights from different sectors and areas of life to continuously stretch and alter your thinking. In our future articles, we explore the skills that support learning agility.
Resources and References
https://media.nesta.org.uk/documents/Adults_Skills_and_Lifelong_Learning_Consultation_Response_Nesta_Submission_1.pdf
https://www.nesta.org.uk/blog/the-uk-needs-a-skills-map/
http://www3.weforum.org/docs/WEF_FOJ_Executive_Summary_Jobs.pdf
https://www.weforum.org/agenda/2016/09/6-skills-that-take-time-to-master-but-pay-off-for-ever/