I AM THE CHANGE - A STRATEGIC CAREER TRANSITION PROJECT BY KATHERINE ANN BYAM
Now on sale for a limited time, and a limited price!
This Strategic Career Transition Project
is brought to you by Dieple Consulting
"I AM the change" is a group transformation program to support you with powerful and strategic career changes in our modern volatile and uncertain world.
 An Age of Rapid Change.
In typical circumstances, career transitions are challenging, especially as your responsibilities for the stewardship of the organisation increases.
According to research by Gartner, at any given point in time, 25% of the leadership team is in transition, and 46% of those transitions do not perform in line with expectation.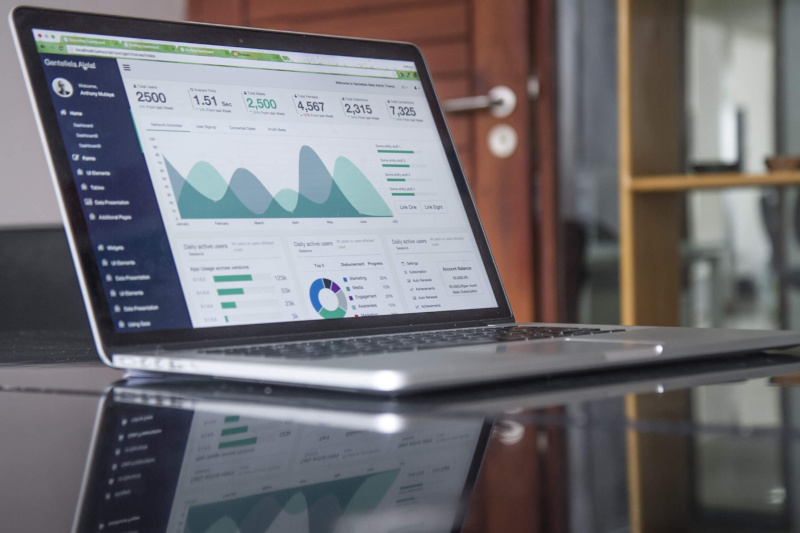 This complexity is further amplified by the aftershocks of COVID19, the impact of our commitment to the 17 sustainable development goals, geopolitical uncertainty, and the acceleration in application of artificially intelligent solutions.
As a leader today, you need strategies that will transform your approach, and increase your certainty of success as you navigate strategic career changes, while bringing into clear view and priority the stuff that really matters to you.
It's no longer acceptable to say:

"This is business" or "we are running a business not a charity!"

Your every choice matters to the shared value the world demands we create.
So go ahead, be the change!
Introducing a plan
to reshape your career
trajectory leveraging 3 key forces
Directing your Internal Compass.
Shaping your External Strategy.
Securing your Future Job success.
COURSE SCHEDULE CONTENT & TIMING
Course Notes
The Course begins 2 weeks after cart close.
The Master Classes and Pre-work will be available 1 week before the course starts.
The community and introductions will be opened after cart close.
Week 1
Saturday 12th September 2020
4:00pm UTC+1 until 7:00PM UTC+1
Directing your Internal Compass.

Mapping your Circle of Outcomes
Drawing on Strenghts to Build a Growth Platform
Building your Brand
Week 2
Saturday 19th September 2020
4:00pm UTC+1 until 7:00PM UTC+1
Shaping your External Strategy.

Authority Building
Networking & Engagement
Mapping your Visibility Plan
Week 3
Saturday 26th September 2020
4:00pm UTC+1 until 7:00PM UTC+1
Securing your Future Job success.

Communication & Influence using NLP distinctions
Sustainability Levers
AI, Change & the Future of Work – how to shape what's next.
This is a live participation course.

The transformation only happens when you're fully present. The sessions will be recorded, but your results are amplified with your live attendance.

Course opens only once in 2020

Sales end in....
Where to start when you want to re-map your career?
Start with what drives you.
Beta test feedback reel
Why did you take this course?
I have changed roles, functions, countries many times and companies a few times. So, for me, transition is a very natural process in business. Inductions and handovers usually cover the new role specifics and have positioned me in a good starting point. I am proud to have been successful in my assignments and I have been well rewarded, however, I feel that there is still more for me in my career and f I have not yet got it, it seems to be because something needs to be done differently. When I read about this course, I saw that this was a different approach, because it is about me; it is about my career transition and how I can get better control over it. So I decided to sign up because I felt I could find here the bit that was missing and that would help me getting the bit that is still waiting for me in my career.
Carlos G.
Audit Manager
I decided to take this course so I could find an easy-to-follow framework, that is rooted in first principals. Something that I can train myself to rely on every time I feel like I hit a roadblock in my progress, but also every time I feel a large transition is ahead of me. Before taking this course, my headspace was of monotony, feeling of wanting more but not knowing where to start.
Tom
COO
I am in transition right now, and as a continuous learner, I decided to take up this offer from another prolific learner to develop myself in new skills and techniques to amplify my career transition strategy.
Kysha
Vice President
What takeaways did you get?
Now it is more clear to me that I can step into career transitions in a more structured way and that it is very important to build authority, particularly for the time when changing companies. I thought authority is transferable, however it won't be transferred in a CV.
Carlos G.
Audit Manager
The course made me carve out time for self-developmental thinking. My biggest takeaway is that there is a method to channelling times where I was at my best and bringing them to every present moment.
Tom
COO
Structure to shape my next move aligning my professional and personal direction. Its been a quest of mine to have more consistency between both! It's like having a map toward my personal north star.
Kysha
Vice President
Notes

The results of the beta test gave a net promoter score of 9/10 from 4 participants responses.

(Only 30% of the course was tested, all participants were senior corporate managers)
Summary of what you'll receive:
9 hours group coaching over 3 days, worth over

£900.00

Access to my productivity system before the course begins, valued at

£97.00

A masterclass on LinkedIn Content Management valued at

£97.00

90 mins of 1 to 1 coaching valued at

£220.00

Free access to ongoing Q&A support for 3 months via my membership, valued @

£80.00

Household rate, meaning couples join for the price of one!


 
This is the first commercial launch of this course, so it is offered for only

£597.00 (Vat included)!
This the only time I will run this course at this price - as it is a beta launch.

Not sure? Start with these free kits
This course combines the experiences of executives who have transitioned successfully over many years with modern theories and practices across disciplines and beyond the perspectives of your current organisation.
This is a 3 week intensive course with appropriate levels of support before during and after to give you the greatest chances of success.
From the very first week, you will start doing things differently, with a fresh mindset and approach to your role and your learning.
The Definitive Strategic Career Transition Blueprint will change your approach to management transitions and give you a boost of capabilities.
I know you'll do whatever it takes to achieve excellence in your arena of expertise.
In this ever-evolving business climate, you appreciate the need for expediency more than ever, while maintaining or even improving your wellbeing. its a challenge, but not an impossible one.
You want value and a straightforward path to success, that offer's more certainty.  I've created this course solution to deliver on value, time and cost to you. My solutions are skilfully guided and human-centred, while taking care of the critical aspects of your life.
Using this approach you'll be better able to cut through the blocks on the way to achieving your desired results.
A bit about me: I hold an MBA in Innovation Management, Certificates in Business Sustainability Management, Digital Disruption Strategies, and Neuro Linguistic Programming. I've coached more than 40 clients in my business and have done this also throughout my corporate career. I also dedicate 50% of my time weekly to honing my skills in business, coaching, culture, and strategy.
I've managed an international career, working in more than 30 countries, with people from 150 different nationalities. My distinctive strategies for rapid learning and assimilation have seen me make 15 transitions over my career, and deliver 4 significant business transformations.
As CEO, Consulting director, Marketing & Operations Manager and Business coach for my business, I have learnt how to be effective across complexity while having time to live, and I can help you with this too.
Katherine Ann Byam
Founder & CEO: Dieple Consulting