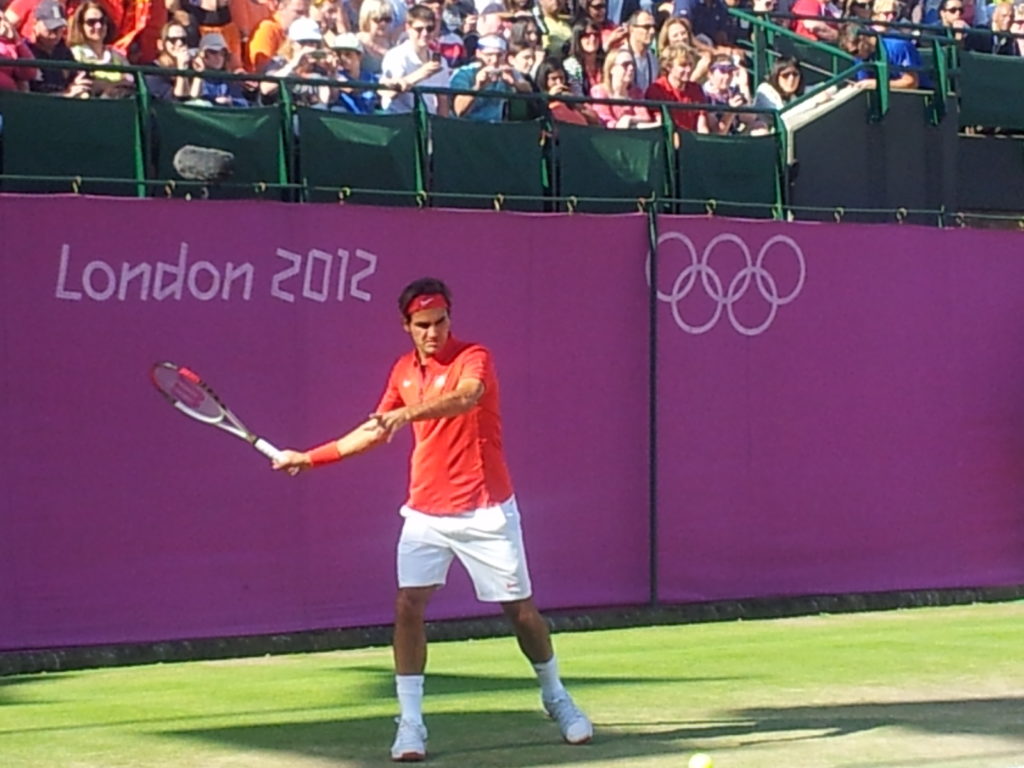 Its been an insane year for sport, entertainment, travel and tourism, bars and restaurants, health care, and everyone selling emotion and entertainment. I can imagine the misery we've all faced in these last 160 odd days. I particularly miss tennis, and I hope the season relaunch does not get shut down as the virus makes its second landing.
When I talk about elite athletes, Tennis players are top of mind. Its a tough sport on the body, yet it remains a sport where athletes are increasing their longevity.
This is the greatest era of tennis players ever – pre-covid.
We are currently experiencing what is widely considered the greatest era in men's tennis, and, simultaneously, we are witnessing the reign of the greatest female to have played the sport. As their longevity extends beyond that of many in the past, what can the dominance of Novak Djokovic, Roger Federer, Rafael Nadal and Serena Williams teach business leaders and students alike about today's leadership challenges?
These athletes have some things in common, as well as unique defining traits that have highlighted their stellar careers. We explore these values and parallels in the points below.
The importance of psychological safety and a winning environment.
All 4 players have been raised within extremely supportive family environments, who recognised their star potential and invested in it. Their parents tailored a fine blend of alternative schooling strategies, overseas experiences, and elite coaching techniques to hone their natural abilities.
This lesson can be applied to talent management for business employees at all levels, and companies at all stages of the business life cycle. The recognition of employees with potential and grit, the establishment of supportive virtual working environments with core skill training and tailored development plans, forges a clear path to delivering tomorrow's greatest leaders. Supporting internships can provide key insights into the creative team member of the future.
More than the environment is the idea of coaching teams to support these employees to grow. Tennis players are surrounded by mental coaches, physical coaches, business coaches. If we want employees performing at their best, we should support them having access to skilled coaching too.
Disruptive innovation.
Novak Djokovic has had a 2019 and start of 2020 that was potentially setting him up to repeat his best year ever, but he finds himself among the least loved tennis number ones of the past decade. His arrival at the peak of the game came about by the dismantling of phenomenally cherished rivals in Roger Federer and Rafael Nadal, at the cost of his own popularity.
He achieved the best all round statistics on return of service, taking offensive-defence, flexibility and took the art of sliding to new levels on the tennis court. He also strengthened his first and second serve performances, making him very impenetrable. Yet he didn't compete using traditional weapons – big forehands and large serves, he gradually tweaked and improved small areas of his game to become more efficient overall.
Disruption is one of the key strategies of successful start up operations, as evidenced with Airbnb and the hotel industry for example. As Novak has done, leaders need to find ways to increase efficiency and effectiveness by creating new streams of value, that disrupt industry incumbents. This is fundamental when establishing a market presence in industries operated by major global players, with much greater resources.
Mature market innovation.
Roger Federer continues to be the most significant brand in tennis, despite being above the average age of a top three player. He has held his position by adopting new racket technology, extending already superb fitness regimes and by introducing a new technique called SAbR, the "Sneak Attack by Roger".
As this tennis legend has illustrated, big brands and corporations need to embrace innovation, technology and risk in order to maintain established levels of dominance. Adapting proven solutions with new technologies and processes can extend a brands lifespan significantly, sustaining long term profitability.
Acknowledge set-backs as opportunities for growth.
There is perhaps no more dogged and tenacious competitor than Rafael Nadal. With 12 French Open crowns he has been undeniably dominant on clay, but has seen his seasons cut short in recent times due to injury rehabilitation. With each return to the court, Rafa has impressed and inspired his fans with his determination and methodical focus; routines that he deploys point after point regardless of the score line. For example his 2013 season saw him return from injury to achieve a winning percentage of 91.46%, among the highest recorded in the sport. He did this through introducing new patterns of play, shortening points through a more aggressive mind-set.
It is important for leaders to acknowledge set backs and make accommodations in business plans to respond to them. Challenges and failures will arise, but what is critical is how you respond to them. Recognising and balancing the role of business leaders not only to embrace opportunity, but effectively manage risk, is essential to business evolution.
Compete most fiercely against yourself.
Serena Williams has been in a class of her own since her return to the sport in 2010, after serious health issues. From 2012 to 2016, Serena won 8 of the 16 grand slam tournaments; 4 times as many as her closest rival. Serena competes today not against the opponent on the opposite side of the net, but against her own inner voice, using her left hand to regain her calm focus and self control after each lost point. She has now won a grand slam tournament in 3 different decades, and is expected to surpass Steffi Graf as the most successful female in the open era by Grand slams won.
Leaders of business need to continuously strive to being better versions of themselves, not only in achieving strategic growth targets but in being more ethical and sustainable in their choices. Survival depends on the strong values through which to decide on strategic imperatives; a challenge that requires strong corporate governance, robust corporate values and alignment throughout the organisation. Strength from within means less susceptibility to external collapse, and more opportunities when faced with an economic downturn.